Moisturizers
MOISTURIZING SOLUTIONS FOR ALL SKIN TYPES
SkinCeuticals moisturizers are carefully formulated with multi-functional ingredients that hydrate and nourish skin to restore the appearance elasticity. Designed for all skin types and available in serums and creams, these moisturizers provide optimal skin hydration.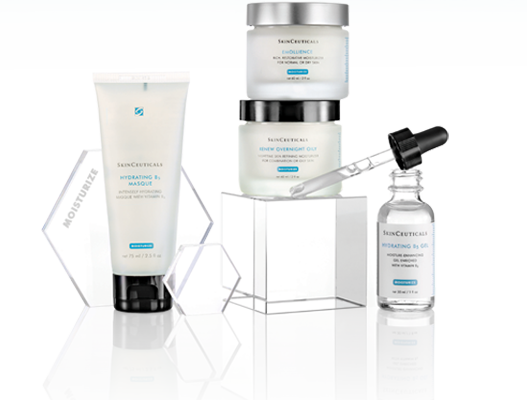 Best selling C E Ferulic® and Hyaluronic Acid( HA) Intensifier are clinically proven to fight visible signs of aging. Now featured in a limited edition set with Triple Lipid 2:4:2 to nourish skin. Valued at $394 save 19.7%.

An oil free hydrating serum replenishes moisture and restores radiance for a smoother complexion.